Made in Hong Kong
Regular price
Sale price
HK$268.00
Unit price
per
Sale
Sold out
The dripping water converges into rivers, and the blood stasis becomes the source of pain; the health of large blood vessels ensures life, and the smooth flow of microvessels ensures health.

The Imperial Tea - royal grade daily health tea. The ingredients are neither cold nor heat. Using the concept of homology of medicine and food, in daily drinking, taking away "all" obstacles that affect the blood and meridian circulation, such as dampness, phlegm, blood stasis, and poison, so as to adjust the metabolic function, and treat insomnia, dyspepsia, etc. Fatigue, eczema, constipation, three highs, immune disorders, cardiovascular and cerebrovascular stasis, soreness, sore throat, stomach discomfort, functional degradation, edema, tinnitus and other problems etc. You may find The Imperial Tea significantly helpful.

Long-term drinking of The Imperial Tea has a soothing effect on various physical discomforts caused by microcirculation stasis.

Suitable for those who are concerned about blood sugar, blood pressure, blood lipids, thick blood, blood poisoning and blood stasis, poor blood vessel elasticity, sensitive constitution, sleep or eczema troubles.
Direction

1-3 teabag(s) a day. Take out the teabag(s) and put the teabag(s) into a thermos cup. Fill in 300ml boiling water and close the lid for 10 minutes before pouring the tea into a cup for tasting. Refill water for several times. The tea can achieve better effect when boil for 3-10 minutes in the health care bottle.
Caution

This product is prohibited for women who are pregnant and breastfeeding , and children under the age of 12. This natural product can only be used as a supplement but not a substitute for any medication. Store this product in cold and dry place, and keep out of reach of children.

Passed safety test on pesticide residue levels. Passed safety test on heavy metal levels.

The picture above is for reference only. The real object should be considered as final.

Made in Hong Kong

*This product is not registered under the Pharmacy and Poisons Ordinance or the Chinese Medicine Ordinance. Any claim made for it has not been subject to evaluation for such registration. This product is not intended to diagnose, treat or prevent any disease.
Packing

6g per teabag, 6 teabags in a box
Share
View full details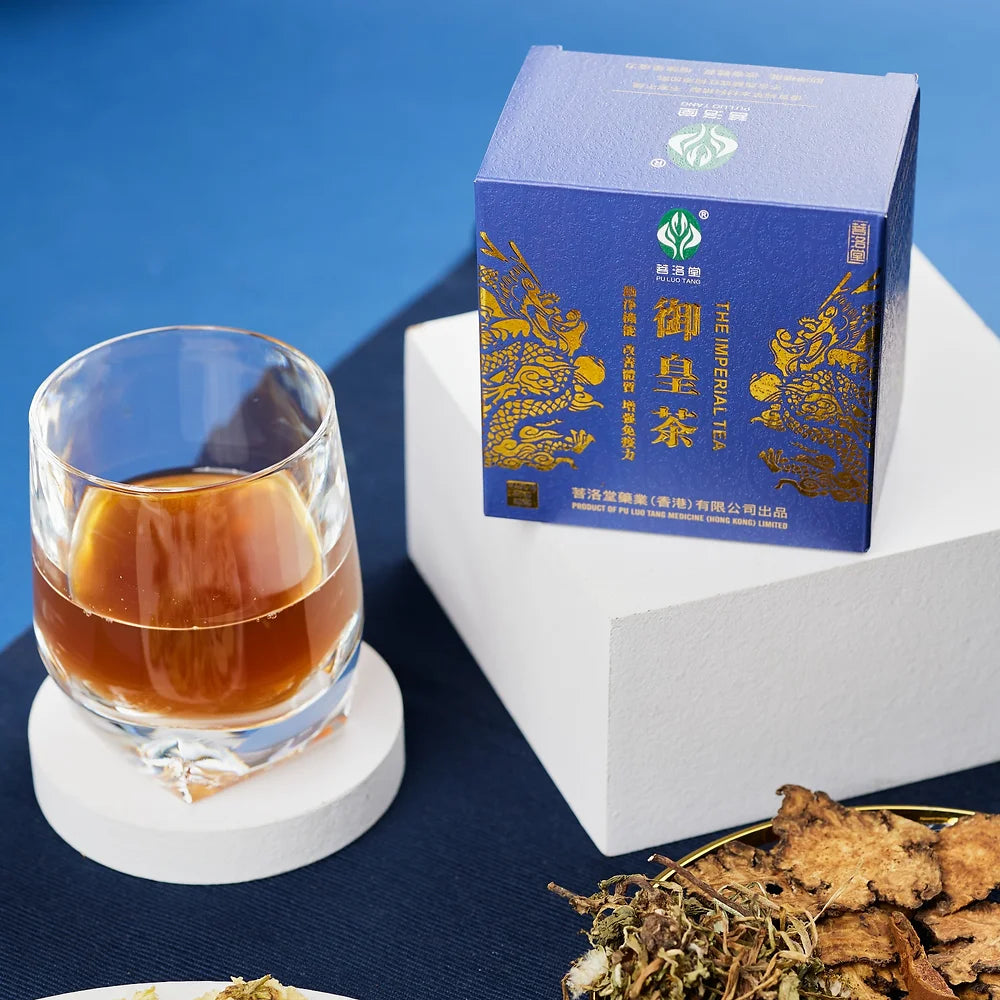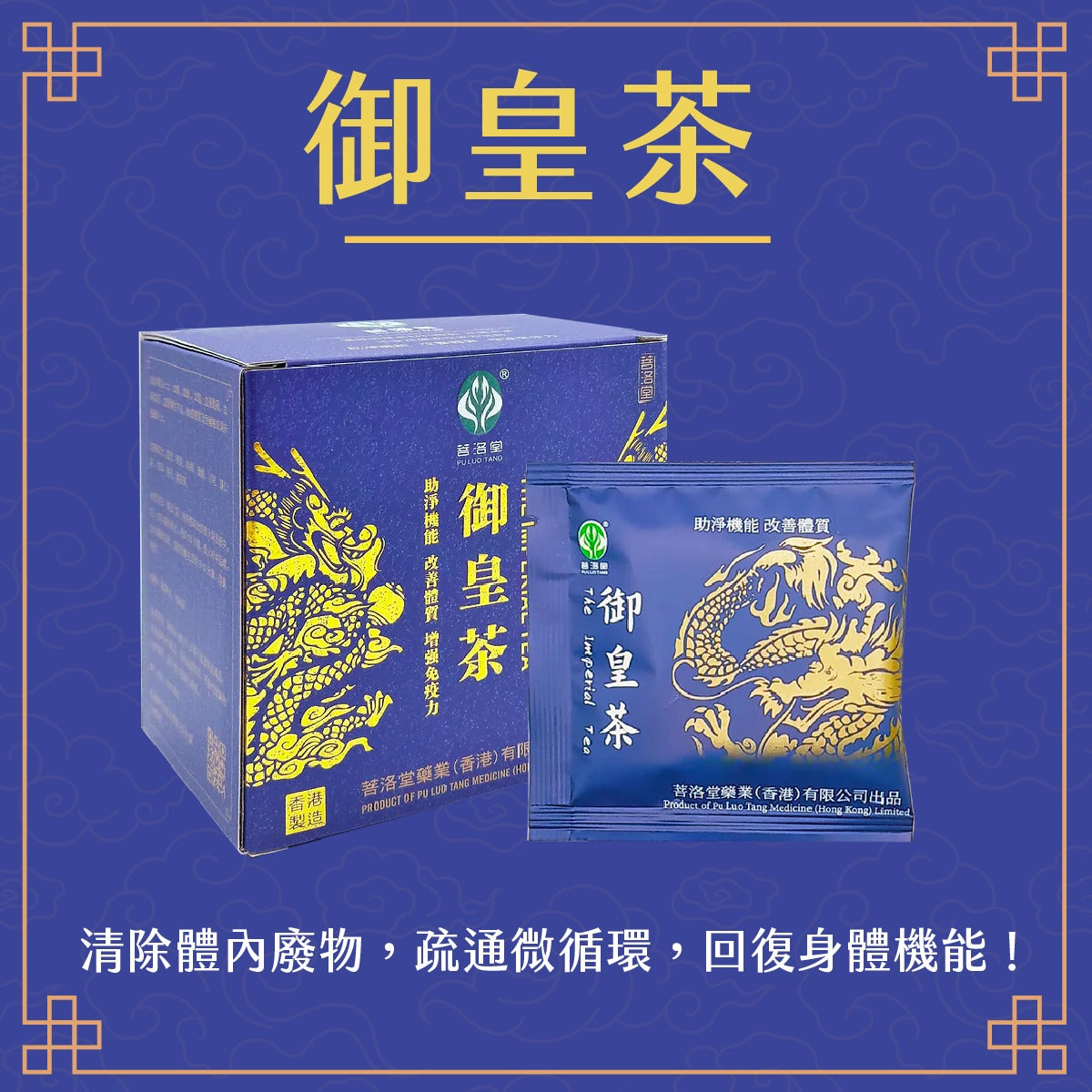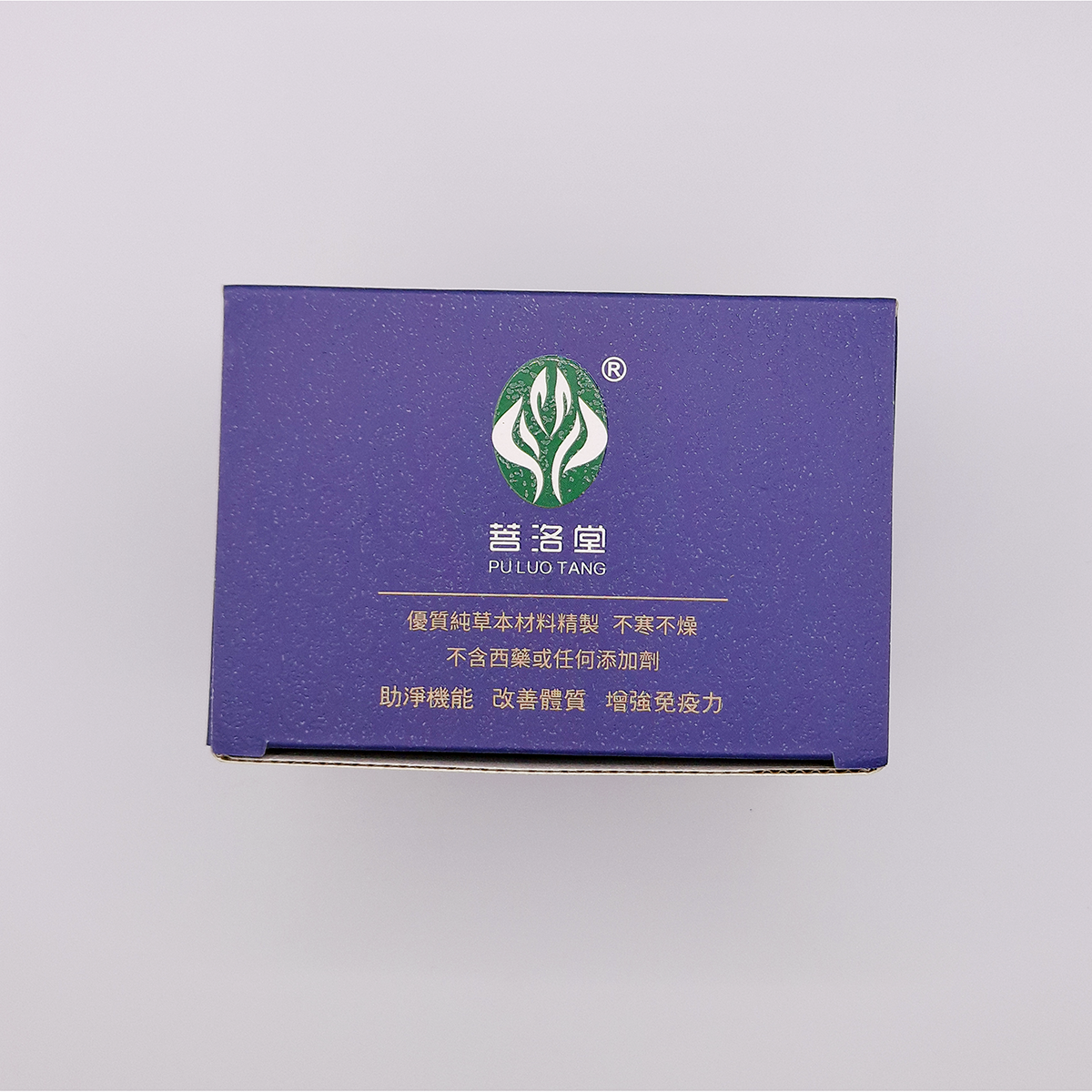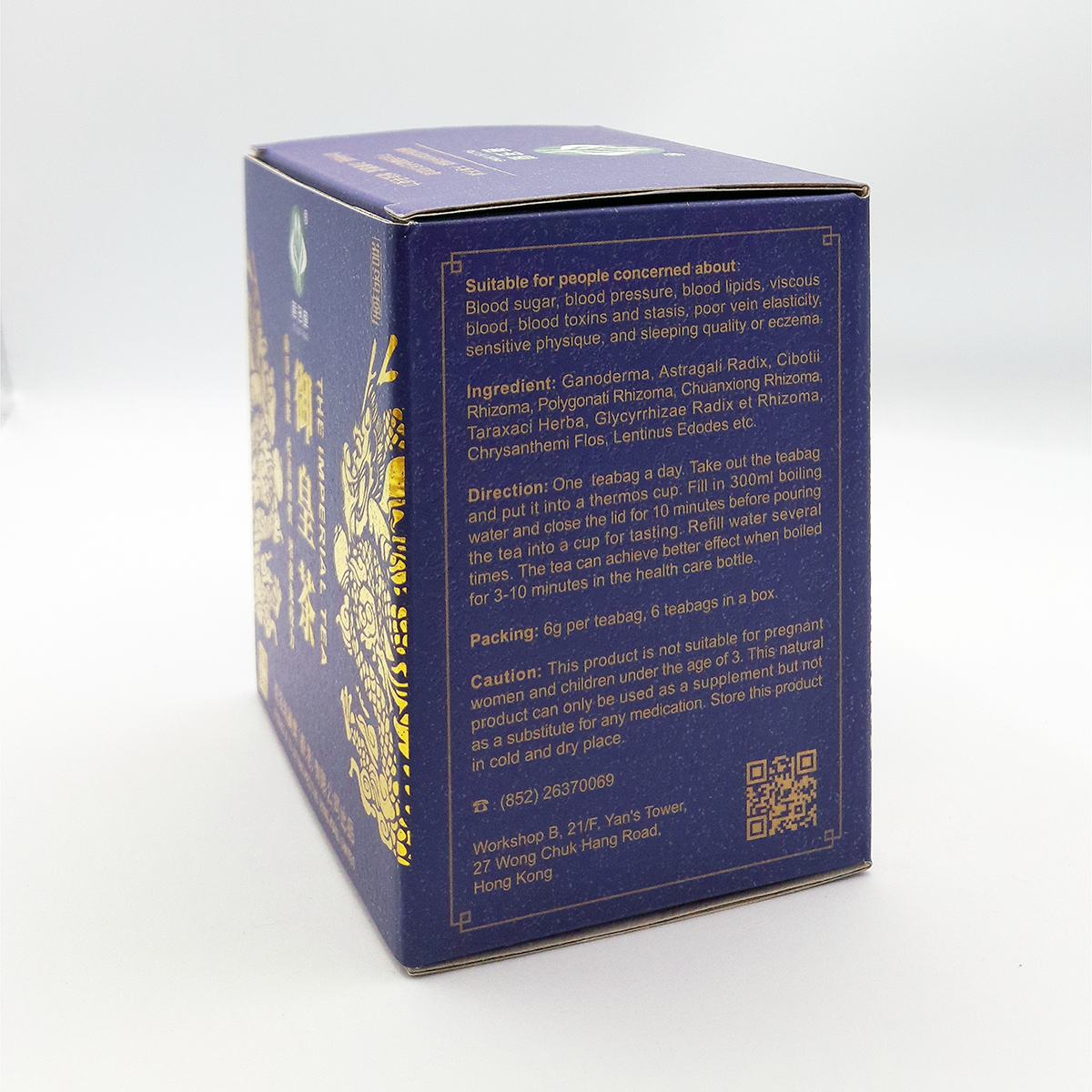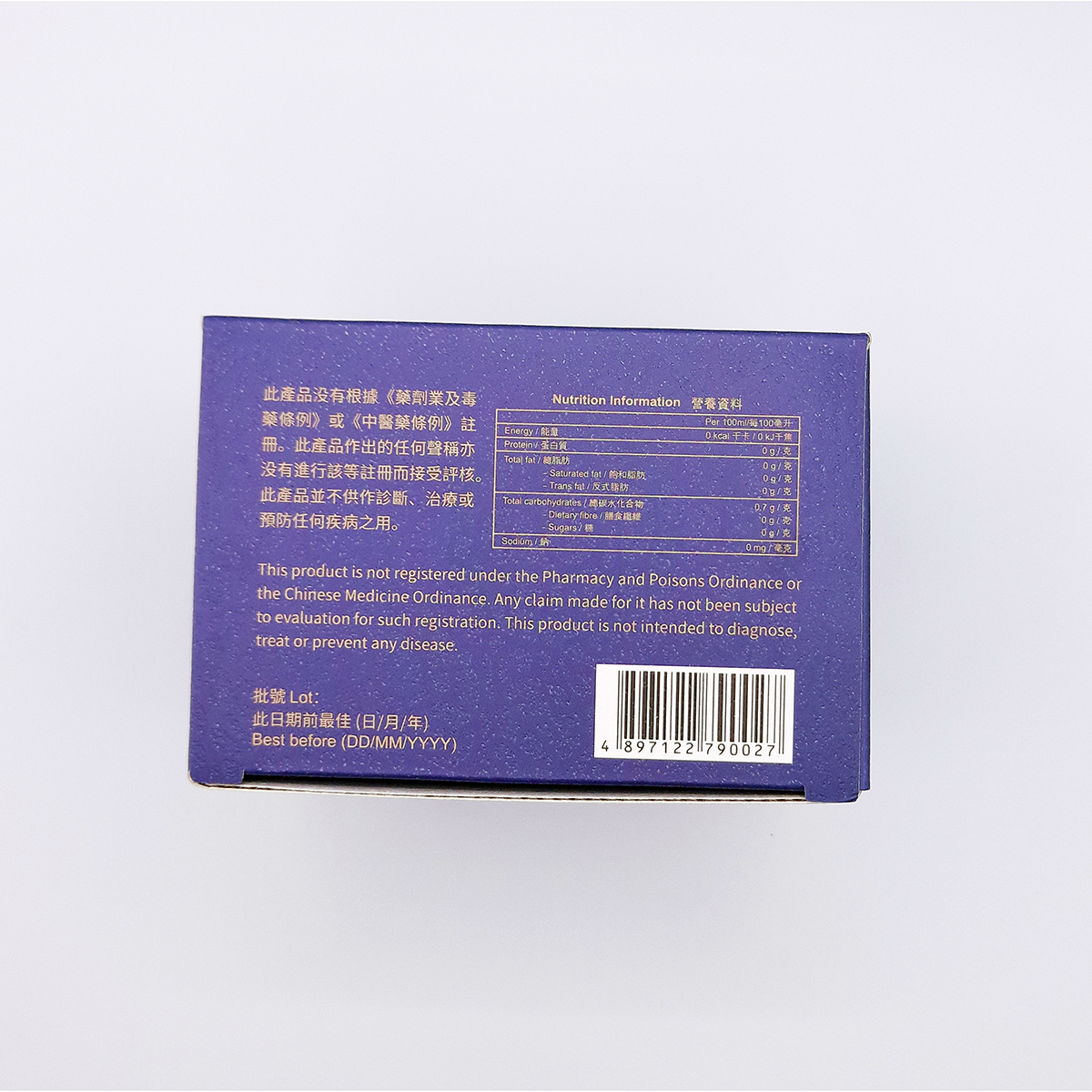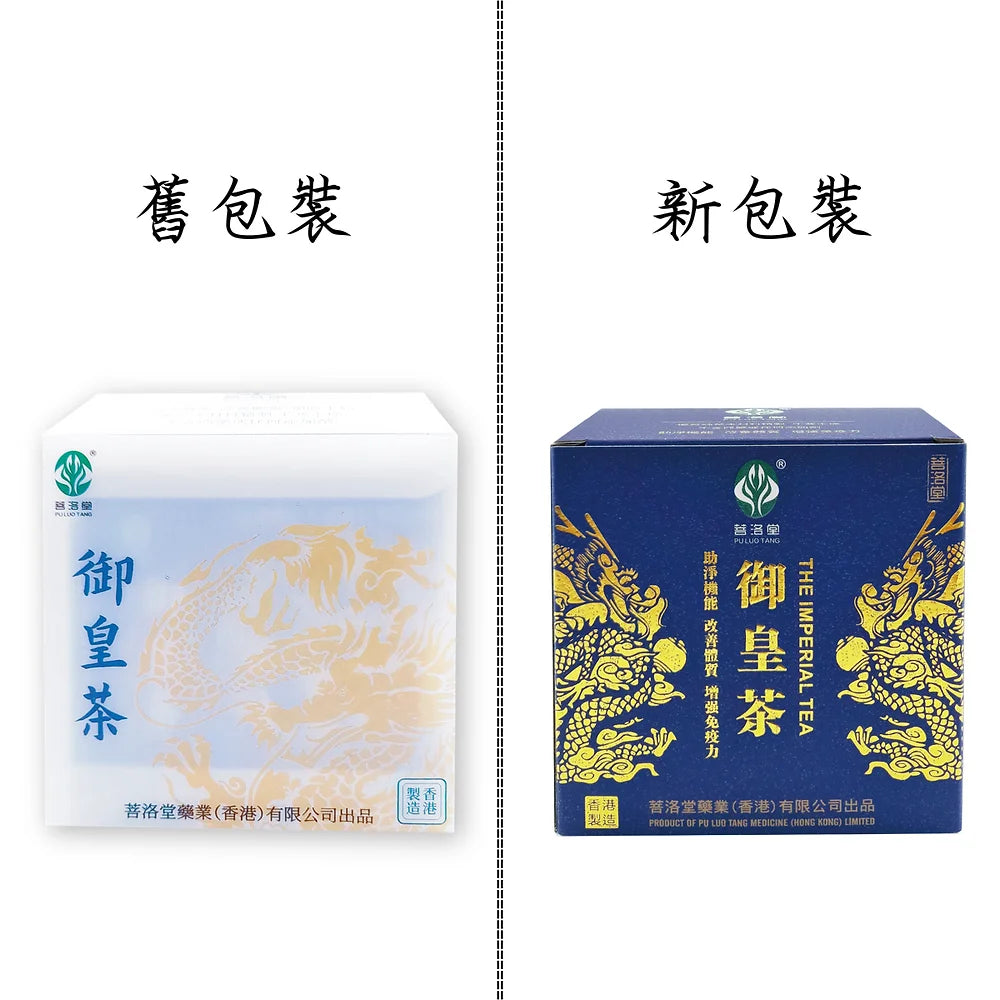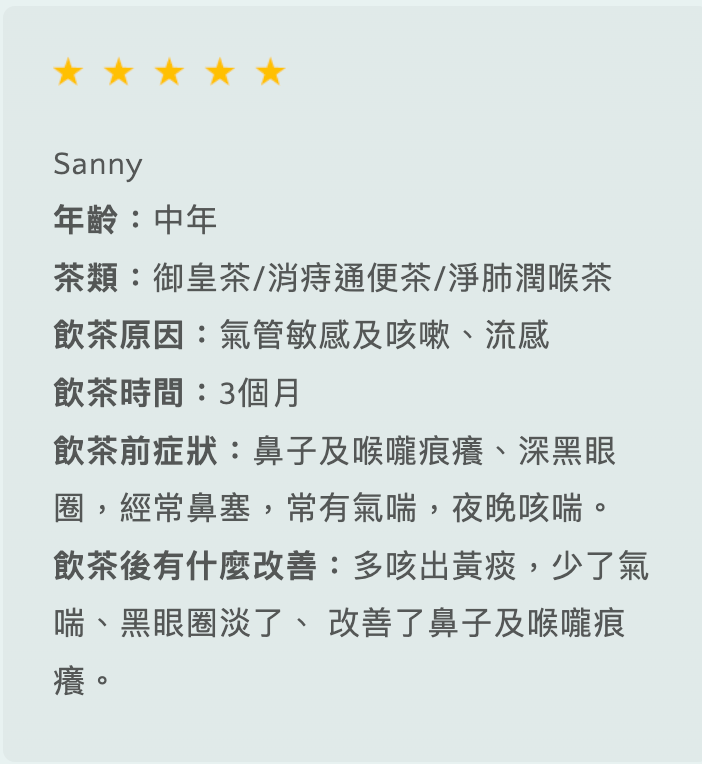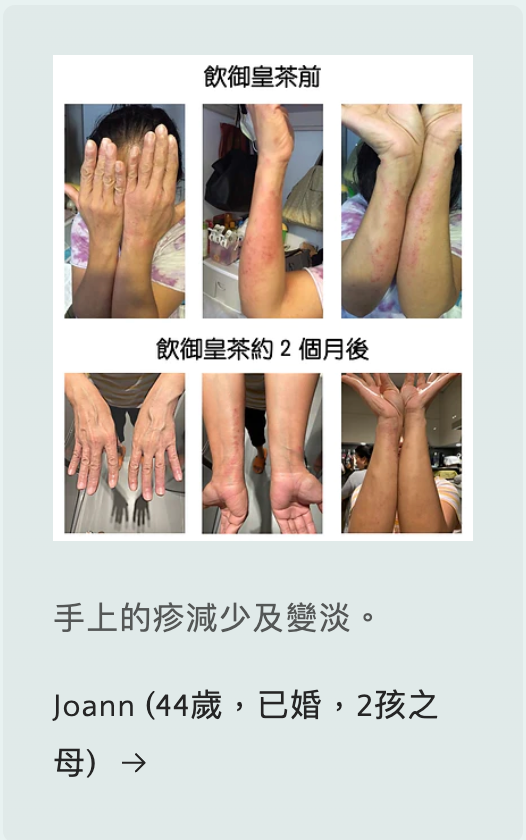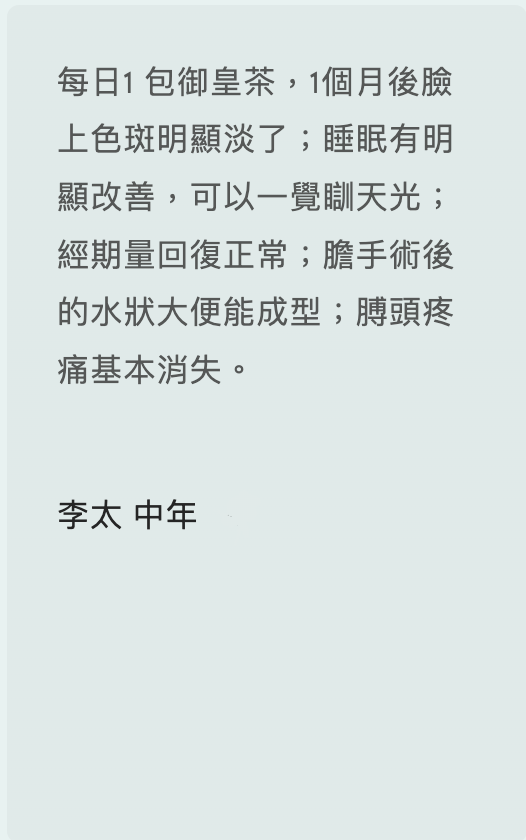 安心網購保證。。。放心購買菩洛堂產品
100%退款保證

全港免費配送

2日收貨保證

COD
Take a whole body conditioning
Cellist Laurent Perrin Authentic Comments:
client feedback
Sandy Wong
Age: 64 years old
Tea: The Imperial Tea, Stone Nemesis Tea
Reasons for drinking tea: fall, foot injury, eczema, kidney stone
Tea drinking time: 7 months
Symptoms before drinking tea: bad feet, high blood pressure, diabetes
What is the improvement after drinking tea: After drinking tea, the dampness diagnosis first came out, and then the hidden kidney stone was discovered. After drinking for more than a month, the dampness diagnosis improved, and the stones disappeared after another month. Even the blood pressure and blood sugar were lowered.

Tommy
Age: 25 years old
Tea type: The Imperial Tea
Tea drinking time: more than 2 months
Symptoms before drinking tea: excessive uric acid, wound swelling after parotid tumor surgery, facial edema
What is the improvement after drinking tea: uric acid returned to normal, occasional drinking every week and gout did not recur, parotid gland tumor wound no longer swollen, facial edema disappeared, and the whole person was refreshed.

Cellist Laurent Perrin
Tea type: The Imperial Tea
What is the improvement after drinking tea: After drinking tea, the left hand that is used to press the strings feels a very obvious difference, and the whole hand becomes flexible and comfortable, which has changed the feeling of pressing the strings when I play the cello. It is very amazing, it is not a feeling of gradual improvement, but a very obvious change, and it will take effect immediately after sleeping.

Sanny
Age: middle-aged
Tea type: The Imperial Tea / Haemorrhoids & Laxative Tea / Cleansing Lung & Nourishing Throat Tea
Reasons for drinking tea: Tracheal sensitivity, Cough and Influenza
Tea drinking time: 3 months
Symptoms before drinking tea: itchy nose and throat, deep shadow, nasal congestion, asthma, and cough and wheeze at night.
What is the improvement after drinking tea: more yellow phlegm is coughed up, less asthma, deep shadow much lightered, itchy nose and throat improved.

Dr. Rose
Tea type: Stone Nemesis Tea
What is the improvement after drinking tea:Drinking 3 teabags of The Stone Nemesis Tea daily, after 2 weeks, the effect is obvious, the bloating and acid reflux are greatly relieved; after 1 month of continuous drinking, the sciatica is relieved by more than 70%; quicksand stones in gallbladder completely disappeared.

Mrs Lee
Tea type: The Imperial Tea
What is the improvement after drinking tea: 1 teabag of The Imperial Tea a day, and after 1 month, the spots on the face are obvious gone; the sleep has been significantly improved, and can sleep straight till next morning; the menstrual flow has returned to normal; the watery stool after the gallbladder operation is back to normal; the shoulder pain disappears.